Project Detail
Oakland Wastewater Treatment Plant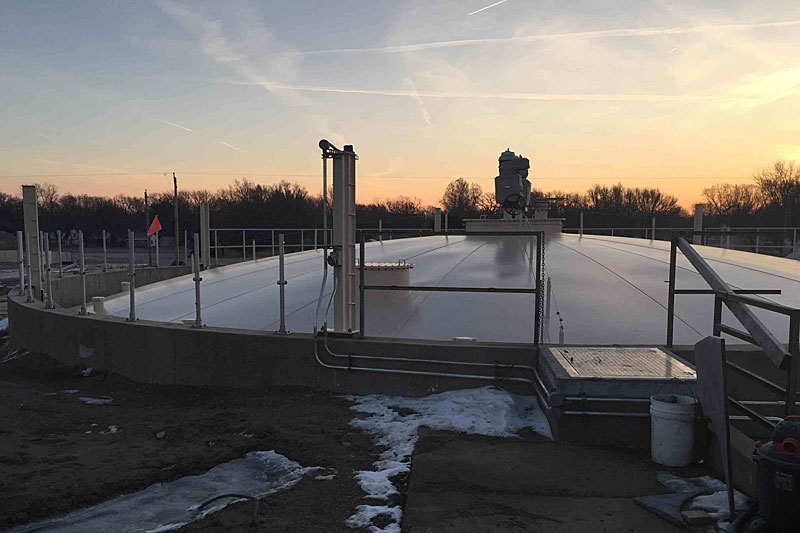 Challenge
The City of Topeka needed a master plan to affordably dispose of biosolids generated from the wastewater treatment process and utilize the resulting biogas.
Solution
Bartlett & West led a team of consultants in taking a holistic approach to analyzing the biosolids disposal process at the Oakland Wastewater Treatment Plant, including resource recovery opportunities. The first phase of improvements identified in the master plan are currently under design and include biosolids dewatering improvements, upgrades to the high-strength waste receiving facility and a pipeline quality biogas project. Future improvements identified in the master plan include options to harvest struvite and to produce a Class A biosolid which could result in a marketable fertilizer product.
Value
Extensive planning and coordination with partners and stakeholders resulted in a much more efficient and technologically advanced plan to generate maximum revenue while reducing costs for the City of Topeka.
Tell us about your project
We'd love to work with you. Tell us the services you are seeking and one of our team members will connect with you.