Project Detail
Asset management system drives utility data-sharing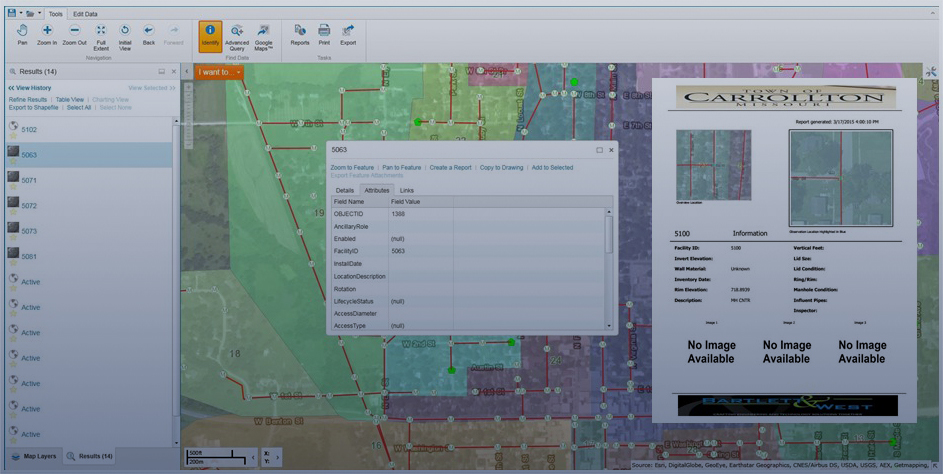 Challenge
Carrollton Public Works experienced challenges when managing their sanitary sewer assets in the field. There was little cooperation with other utilities in the city limits when a need arose to make repairs to the subsurface collection system.
Solution
Bartlett & West was contracted to solve two problems. First, generate a solution for the utilities in town to become more cooperative with each other. Secondly, finish the asset management implementation project left incomplete by a previous consulting engineer. Bartlett & West converted the unfinished project into a fully-functional WebGIS asset management system.
Value
By sharing the cost of the project, each utility gained access to the locations of the other utilities in town, yet restricted to entering only their system's data and not the data of the other contributing utilities. This dramatically streamlined time and cost in the field and facilitated better communication around operations and maintenance.
Tell us about your project
We'd love to work with you. Tell us the services you are seeking and one of our team members will connect with you.