Project Detail
Bella Vista Bypass will complete Interstate 49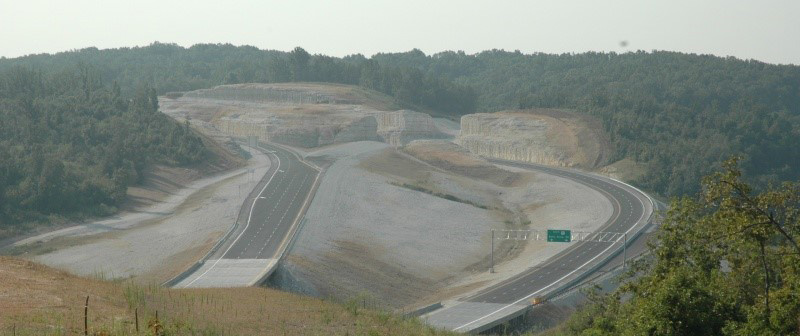 Challenge
Missouri Department of Transportation was ready to resurrect old plans for Bella Vista Bypass to complete the final five miles of Interstate 49 from Pineville, Missouri, to the Arkansas state line. However, the old design and construction plans exceeded the current project budget.
Project challenges include:
Creating new interstate through open, undeveloped ground
Remote location in southwest Missouri
Rugged terrain requiring deep rock cuts and backfilling, with elevation changes equivalent to a 20-story building
Expedited schedule of 18 months, approximately half the time required under normal circumstances
Solution
Working with Missouri-based civil contracting firm Emery Sapp & Sons, Bartlett & West redesigned the original plans for Bella Vista Bypass in an effort to reduce project costs. The design was selected by MoDOT through a competitive process called Alternative Technical Concepts.
Value
The new design saved MoDOT more than $6 million. Upon completion, Interstate 49 will run a continuous 290 miles between Kansas City, Missouri, and Fort Smith, Arkansas.
Tell us about your project
We'd love to work with you. Tell us the services you are seeking and one of our team members will connect with you.