Project Detail
Climbing lane design improves safety and optimizes traffic flow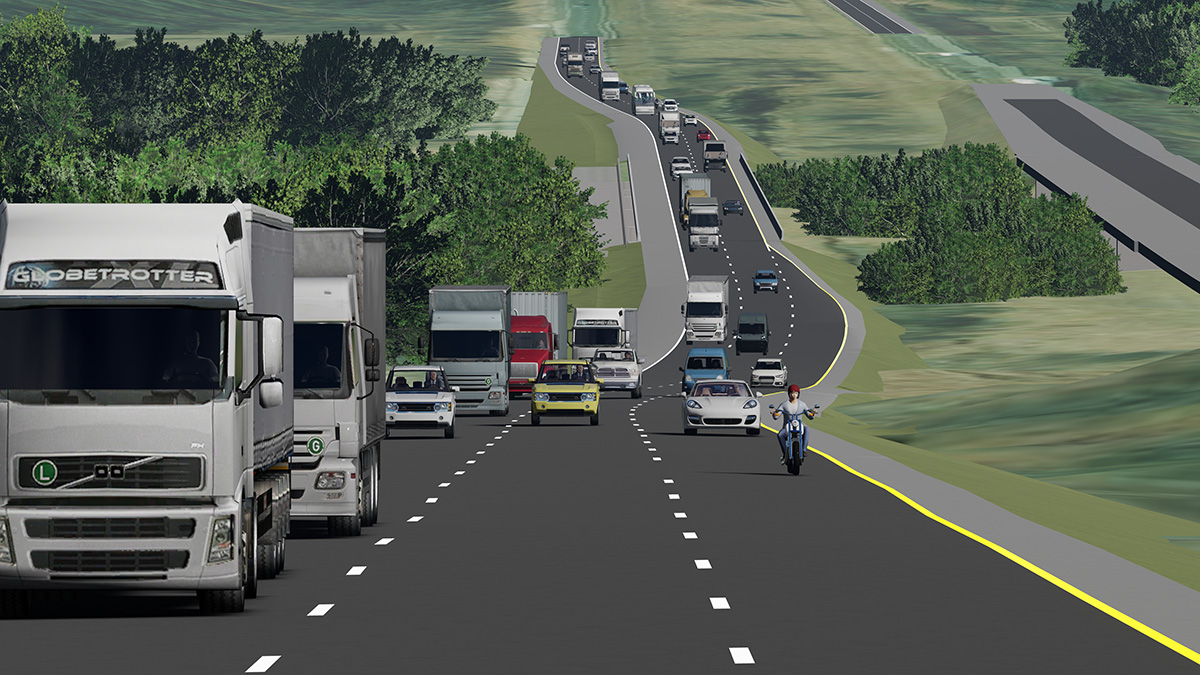 Challenge
Missouri Department of Transportation needed to optimize traffic flow and safety on the eastbound and westbound lanes of Interstate 70, despite the presence of heavy truck traffic which often changes speed suddenly and drastically in the steep area known as "Mineola Hill."
Solution
As part of the design-build team led by general contractor Emery Sapp & Sons, Bartlett & West designed 3.6 total miles of climbing lanes in each direction, one bridge replacement and two bridge eliminations. The additional climbing lanes allow the general traffic flow to safely accommodate the changing speeds of heavy truck traffic and is projected to decrease crashes by 42.4 percent. Bartlett & West's design also accounted for environmental issues and historical landmarks in the area.
Value
Through expedited design and construction, the Mineola Hill area will enjoy a safer, more functional interstate highway.
Tell us about your project
We'd love to work with you. Tell us the services you are seeking and one of our team members will connect with you.