Project Detail
Greenwood Solar Energy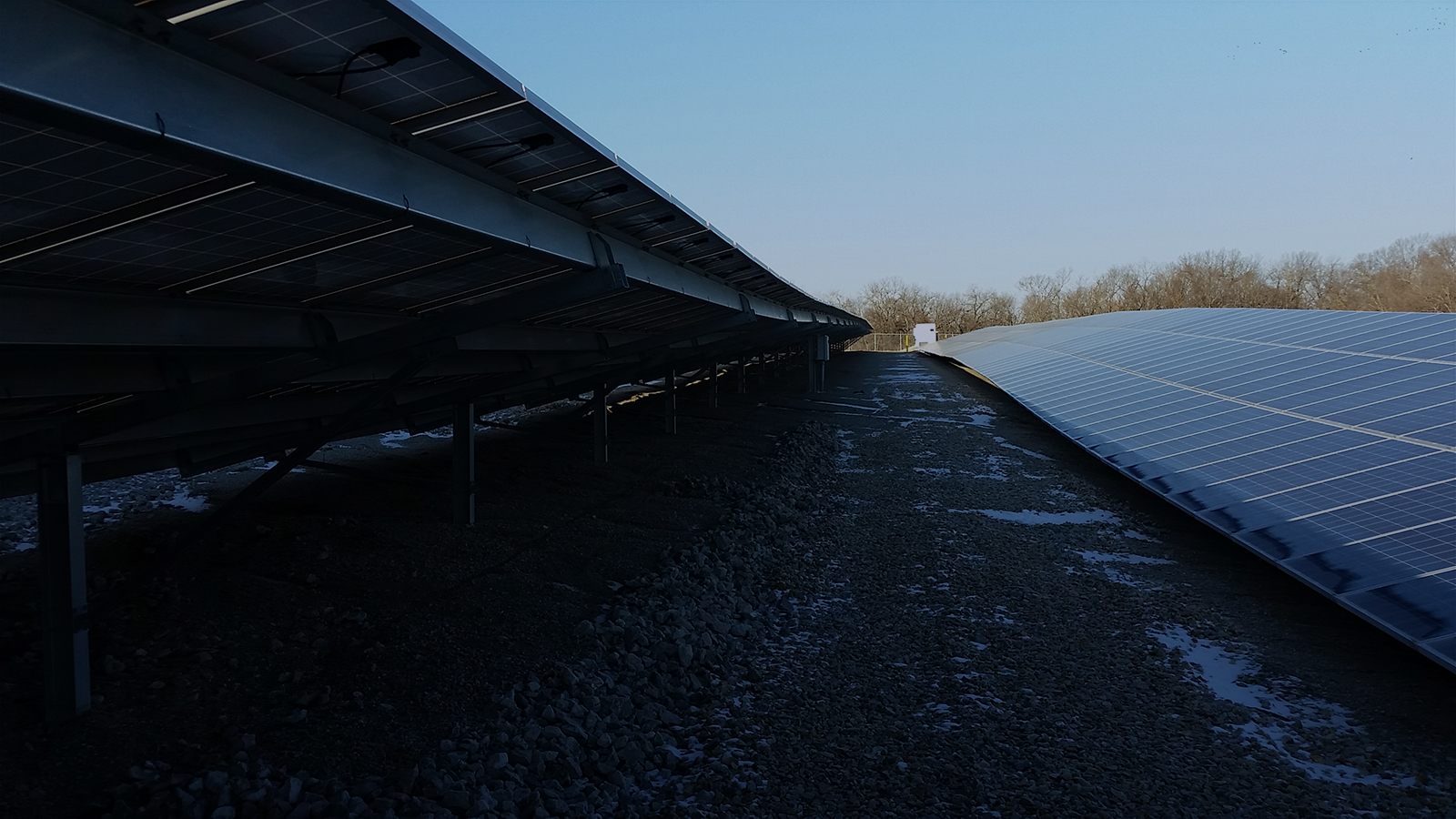 Challenge
Due to recent high intensity flooding events, the Greenwood Energy Center needed a more comprehensive erosion control design for its 13-acre solar farm in Greenwood, Missouri, to better protect system assets and operations.
Solution
Bartlett & West provided four designs, using large retaining wall blocks with perforated pipe, to slow water flow and mitigate erosion of the facility's aggregate ground surfacing.
Value
The new design will reduce maintenance time and expense, improve safety and prolong the life of the facility.
Tell us about your project
We'd love to work with you. Tell us the services you are seeking and one of our team members will connect with you.