Project Detail
Interstate project calls for coordinated public information effort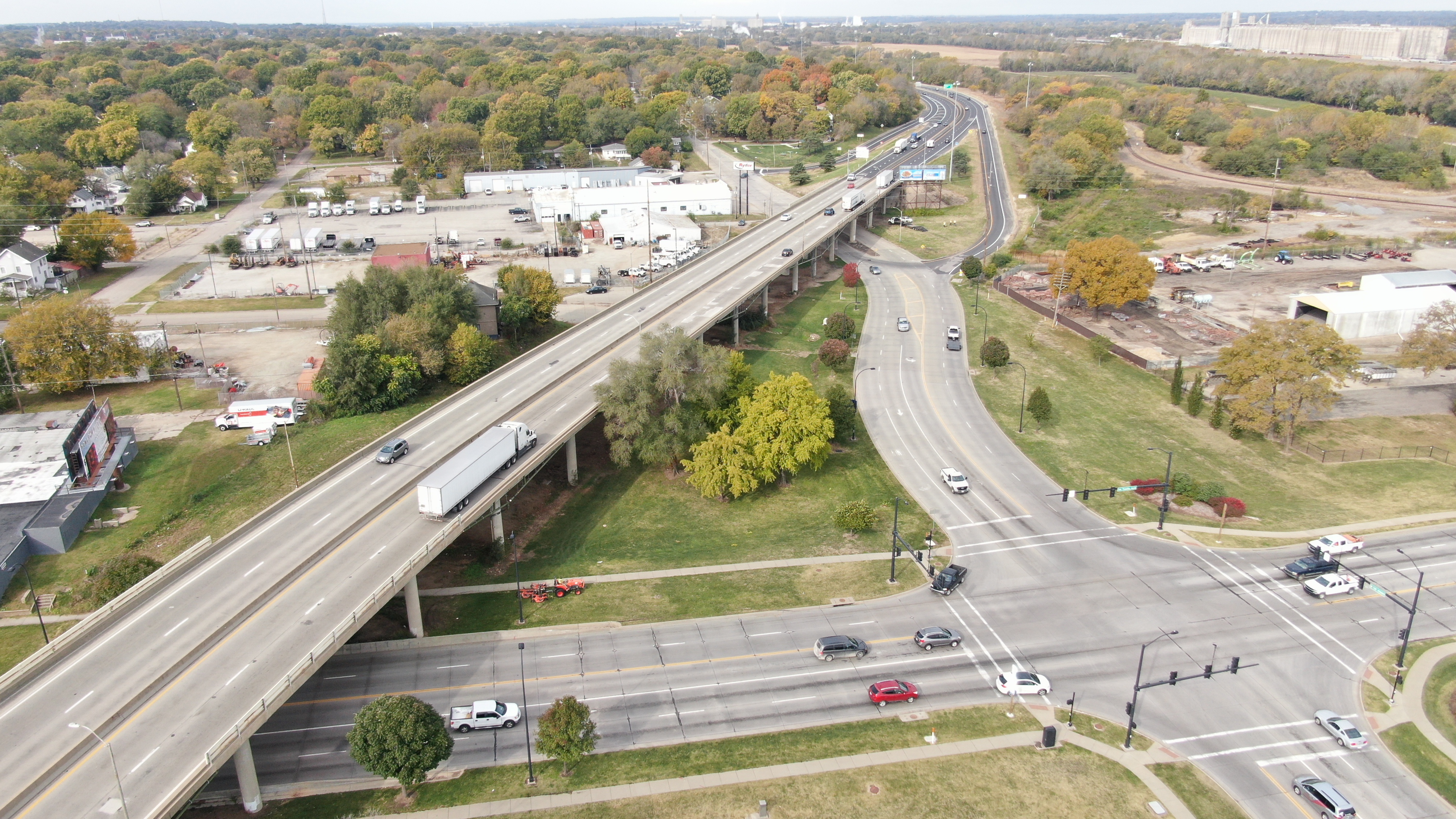 Total Cost
$234 million, estimated
Challenge
The I-70 Polk-Quincy Viaduct was constructed in the late 1950s. Since then, bridge conditions deteriorated, traffic volumes increased, highway design criteria changed and the surrounding area has undergone development. I-70 through this area is used by many residents, businesses and travelling motorists. Due to those impacts, the design effort also includes public involvement (PI) services in coordination with the Kansas Department of Transportation, City of Topeka and Bartlett & West's project partner firms.
Solution
Bartlett & West is leading the design team replacing an aging viaduct and bridges, easing traffic congestion and improving safety. The PI team for this project led multiple public information meetings, met with stakeholders, interest groups and public officials, created a custom project website (www.polkquincy.org), built an email database and messaging, utilized direct mailing for residents and businesses, developed presentations and fliers, provided Spanish translation services, established social media accounts and provided media messaging and coordination.
Value
While this project is currently underway, once completed it will enhance safety with wider shoulders, flatten the curve near Third Street and extend acceleration and deceleration lanes in certain areas. In addition, PI efforts, such as a virtual public meeting option with more than 200 registrants, are providing opportunities for community residents, businesses and stakeholders to stay informed and involved in this important Interstate highway project in the heart of downtown Topeka.
Tell us about your project
We'd love to work with you. Tell us the services you are seeking and one of our team members will connect with you.