Project Detail
Material testing for roadway construction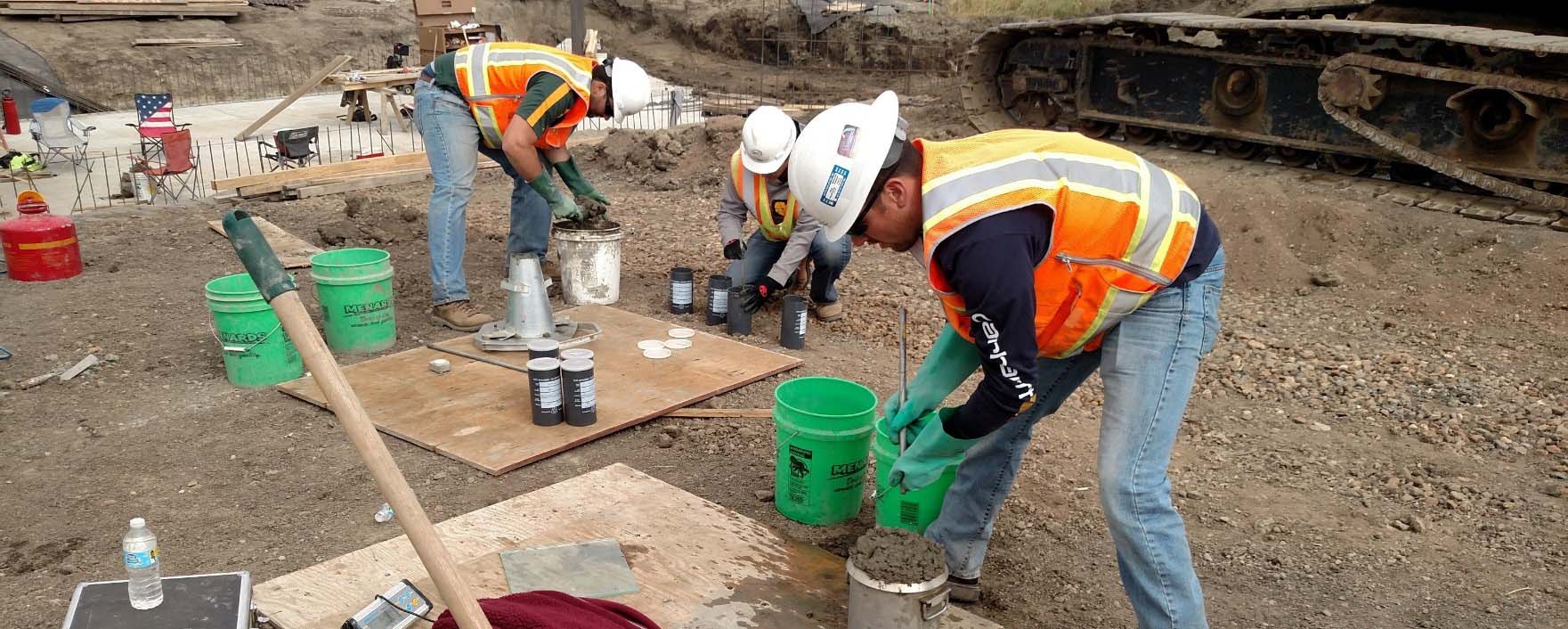 Challenge
The North Dakota Department of Transportation (NDDOT) had approximately 18 miles of roadway near Parshall in need of sliver widening and overlay. The contractor who won the construction bid chose to complete the work in a compressed schedule at the end of the 2020 construction season. Earthwork began in August and the project was completely paved by mid-October. Paving took 19 days to complete. As a NDDOT partner who has been providing material testing since about 2011, Bartlett & West provided roadway material testing services on this compressed-schedule project.
Solution
Bartlett & West supplied staff to complete the material testing, all of whom have completed the NDDOT Technical Certification Program for aggregate and asphalt testing and hold American Concrete Institute Field Technician Grade 1 certifications for testing freshly mixed concrete. During paving, our lab work consisted of inspecting the coring operations, testing the cores for compaction determination and testing the physical properties of the asphalt mix. With paving operations running from sunrise to sunset, our staff often started their workday at 3 a.m. to obtain the cores prior to paving operations starting.
Value
Ultimately, Bartlett & West tested 775 pavement cores for density in the 19 days of paving. The project also involved 350,000 cubic yards of topsoil, borrow and common, 65,000 tons of aggregate and 93,000 tons of asphalt pavement. All tests came in within specifications, which gave the NDDOT assurance of the quality and longevity of the constructed roadway.
Tell us about your project
We'd love to work with you. Tell us the services you are seeking and one of our team members will connect with you.