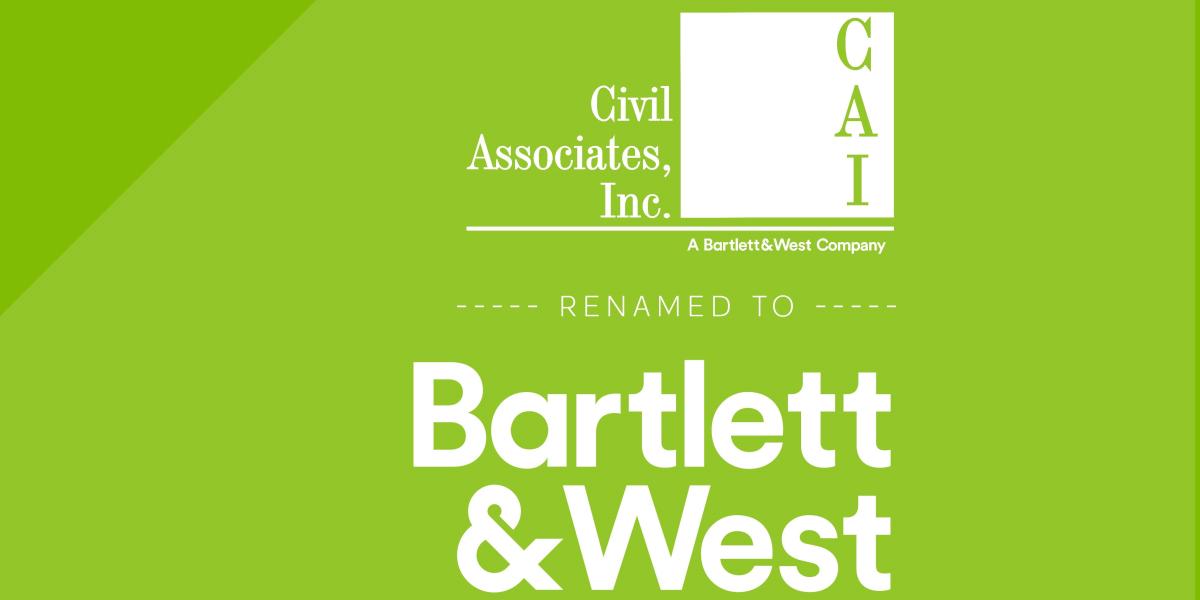 Same services and people, under a new name
CAI changed its name to Bartlett & West
More than two years ago, Civil Associates, Inc. (CAI) joined forces with Bartlett & West. The firms integrated various business aspects since then while maintaining the CAI name. After discussions with key stakeholders, CAI changed its name and brand to Bartlett & West.
Nicolle K
The analysis was very well done. They were thorough and connected the dots really well. I would definitely flag that one as a "go-by".
Nicolle K, TxDOT Environmental
Tell us about your project
We'd love to work with you. Tell us the services you are seeking and one of our team members will connect with you.