Project Detail
IH 35W Socio-economic and Environmental Justice Analysis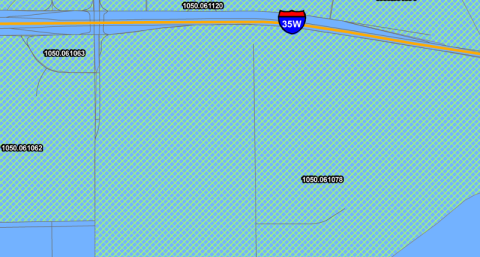 Challenge
Implementation of the tolled project required right-of-way and drainage easement acquisition. A total of 109 parcels would be impacted by right-of-way acquisition and potentially three commercial structures would be displaced by the proposed project. No Environmental Justice (EJ) populations were identified by Census data, through discussions with local planners or during the windshield survey.
Solution
Impacts related to tolling were analyzed to see if there would be an economic impact to low-income users of the proposed toll lanes, and the potential for longer travel times on the general-purpose lanes (non-toll) or frontage roads compared to the toll lanes.
Value
The improved capacity on the proposed roadway would improve mobility for all users compared to the existing facility. Based on the data provided, there are no disproportionately high or adverse impacts on minority or low-income populations; therefore, the requirements pertaining to EJ were satisfied.
Tell us about your project
We'd love to work with you. Tell us the services you are seeking and one of our team members will connect with you.