Rail-served logistics center seeking tenants
DENVER, CO – Does your business want to gain access to Denver and surrounding markets? BNSF Railway's Logistics Center Hudson is a shovel-ready site with rail infrastructure that can save businesses nine months or more of development time and money. This site in Hudson, Colorado, is fully-permitted and shovel-ready with rail infrastructure currently under construction including mainline turnouts, industry common track and inner roads.
Logistics Center Hudson is a 430-acre facility with easy access to Interstate 76 and Colorado Hwy. 52. The site is located approximately 25 miles north of Denver International Airport and 30 miles northeast of downtown Denver. The site is designed to serve both manifest mixed freight and unit train single commodity customers.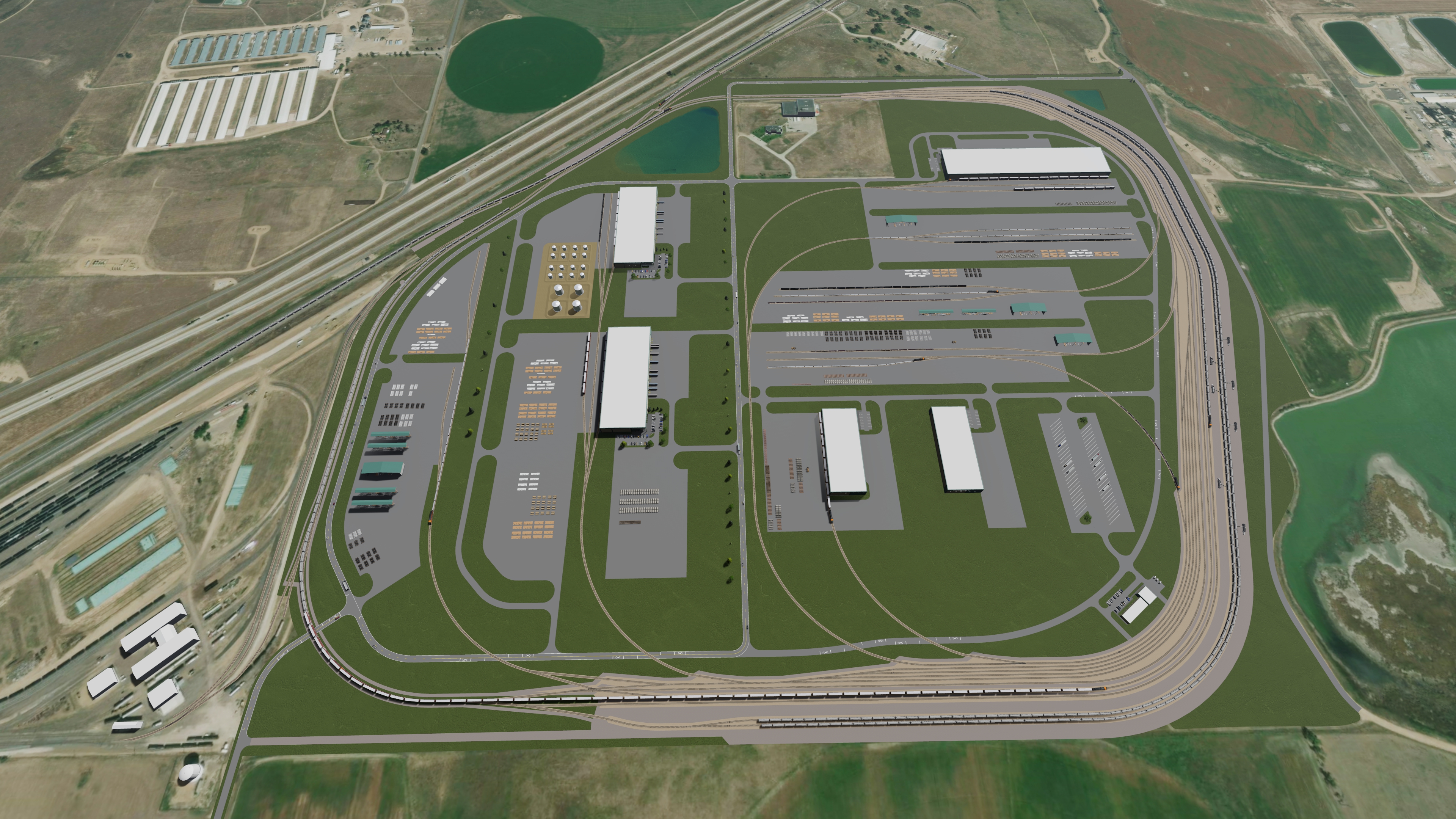 Bartlett & West provided due diligence, conceptual planning, a grade separation/interchange study, program management and site visualization graphic services for BNSF's Logistics Center Hudson.
To learn more about this facility and development opportunities, visit https://www.bnsf.com/news-media/news-releases/bnsf-breaks-ground-on-logistics-center-hudson-near-denver.html.