Growing National Engineering Firm Locates in Jerseyville
JERSEYVILLE, IL - By Cory Davenport, Riverbender.com - A growing, national engineering firm chose Jerseyville to be its easternmost outpost for its expansion into Illinois.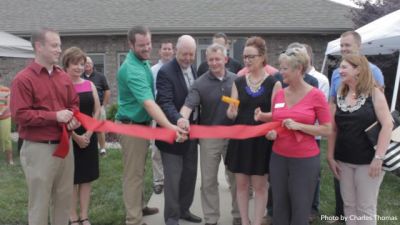 Bartlett & West is an engineering firm based out of Topeka, Kansas, with offices from Texas to North Dakota and Montana. It is a full-service firm and does work in civil engineering projects such as drinking and waste-water management as well as projects involving rail service and industrial park. Corporate Vice President Neil Dobler said he first was introduced to Jerseyville while doing contracting work with Lolke Plumbing for the Coca-Cola plant in St. Louis. The company already maintained an office in Jefferson City, Missouri, and Dobler described Jerseyville as "familiar grounds" to the company.