Wednesday, August 31, 2017
Standing Rock Sioux Tribe completes water pipeline
Standing Rock Sioux Tribe, along with the Bureau of Reclamation, completed the Standing Rock Rural Water System (SRRWS) pipeline connecting the North Dakota and South Dakota portions of the project.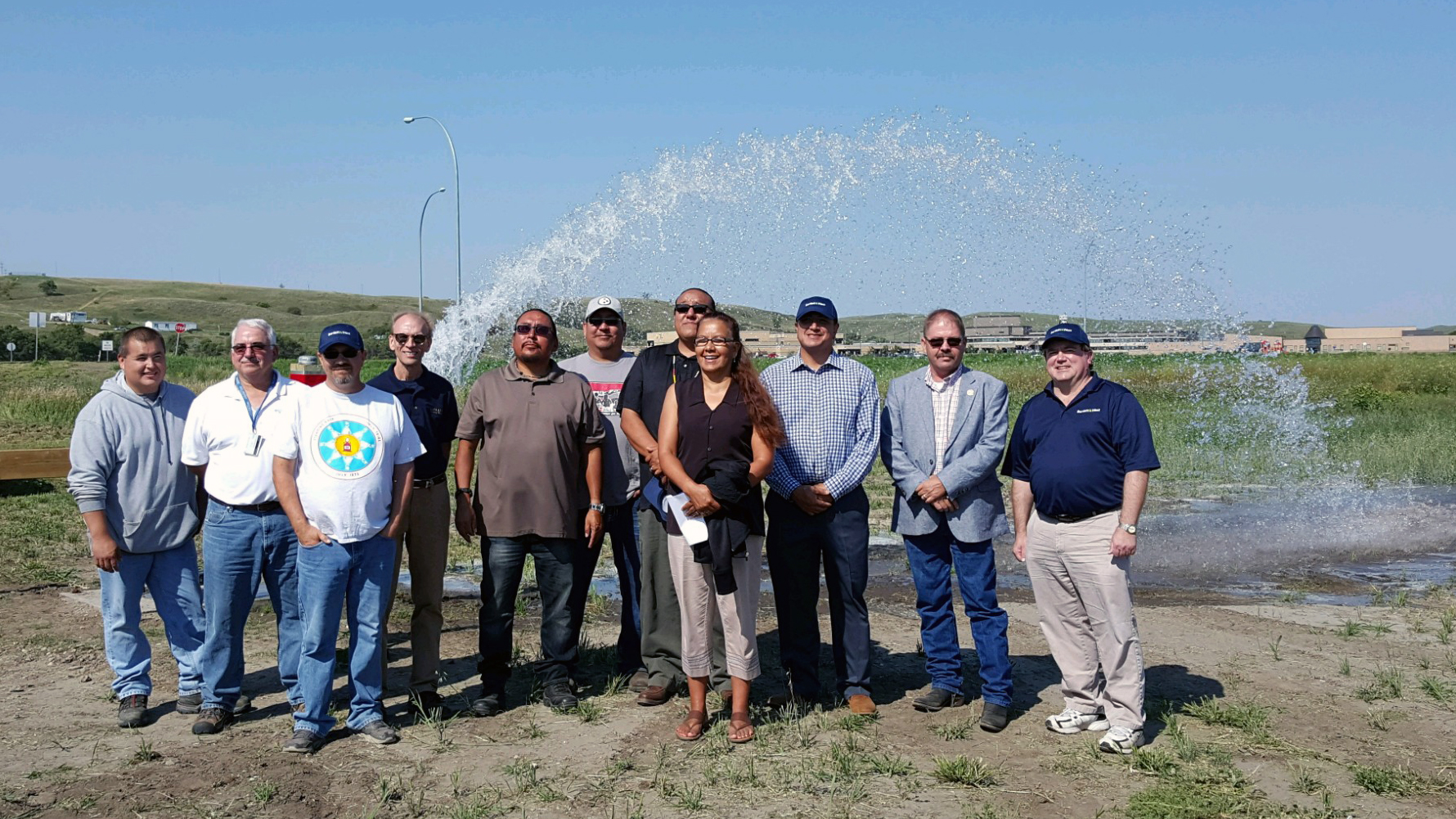 Bartlett & West has been honored to work with Standing Rock and Reclamation on the SRRWS for the past 16 years, including work on a water treatment plan, new water intake and many miles of pipe, which ensure safe, clean and reliable drinking water for tribal members.
To celebrate the completion, a Valve-Turning Ceremony was held on August 24, 2017.