Steve Briman Reflects on His Career at Bartlett & West
Topeka, Kan. – Steve Briman, a former principal at Bartlett & West, is an inductee for the Topeka Business Hall of Fame. Briman began working for Bartlett & West in the 1970s on the survey crew while he was attending the University of Kansas for civil engineering. By the time he retired from the firm in 2012, he held the positions of executive vice president, board director and chief financial officer.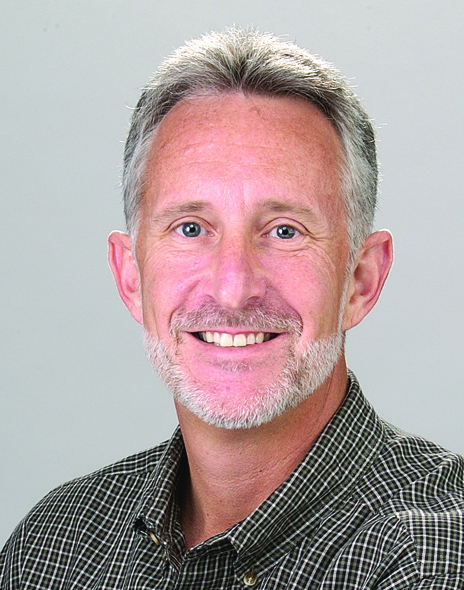 With decades of experience to draw from, Briman shared some valuable insight related to his career and success.
Q. What do you think was a key factor in the success you had in your career?
A. Luck. Just kidding, but there is something to be said for being in the right place at the right time! Seriously, I believe one of the most significant factors was being surrounded by such good people from the very beginning of my career at Bartlett & West. The people I've worked closely with over the years have been, for the most part, focused on building a great company versus focusing on what's in it for them. This created strong bonds of mutual trust and allowed us to accomplish more than we might have otherwise. For my part, I guess I've been blessed with the ability to identify these kinds of people and bring some of them into the company over the years.
Q. What advice or lessons learned would you want to share with a young student?
A. Where do I start? I'll offer three bits of advice. Always keep an open mind and strive to learn as much as you can about an issue before forming judgments or reaching conclusions. Stay positively focused. Engage in critical analysis of the issues and sometimes disagree or chart course changes, but do it constructively. Most significant, pursue your career with energy and passion. Don't wait for someone to come to you with the opportunities and rewards. Focus on achievement that benefits the organization, not just yourself. As the company benefits, so do you.
Q. Looking back, how do you define success?
A. My definition of success as it relates to Bartlett & West would be that I have helped to contribute to building and growing a company that has had a lasting positive impact on the people it touches. This includes its employees, who have grown in number many times over the course of my career, its clients and, significantly, its communities. I'm particularly proud that the company considers philanthropy a significant part in living its purpose of "Leading our Communities to a Better Tomorrow."
Q. What was one thing you enjoyed most about your time spent at Bartlett & West?
A. There are two things, but they are inextricably linked – growth and change. I have always immensely enjoyed the challenges of growing the company...and, then the positive changes that result. With change, if embraced and managed properly, then comes more growth and more change! Exciting!
Briman is one of four 2015 laureates to the hall of fame organized by Junior Achievement, a group that places volunteers in classrooms to teach students about economic success. The other three inductees are Patti Bossert, the founder of Key Staffing and Premier Employment, Greg Schwerdt, owner of Schwerdt Design Group, and John Dicus, chairman and CEO of Capitol Federal Savings. The quartet will be formally inducted during a dinner on March 5, 2015.