Wednesday, February 24, 2016
Students Visit Bartlett & West to Learn About Engineering, Construction and LiDAR
BISMARCK, N.D. — In conjunction with national Engineering Week, Bartlett & West's Bismarck office took part in a special event to help expose area student to the industry. Partnering with the Bismarck Public Schools Career Academy, Bobcat Company and Northwest Contracting, Bartlett & West helped coordinate and host an Engineering Symposium for approximately 150 area students.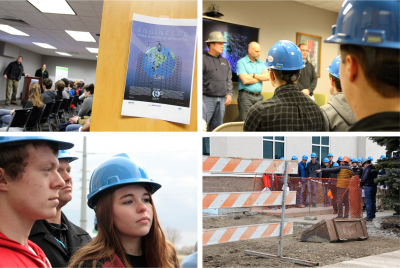 During the Symposium, students heard from Kristi Brunner about being a female engineer in a male-dominated industry, from a NASA engineer, and also got the opportunity to travel to the Bismarck offices of Bartlett & West and Bobcat.
At Bartlett & West's office, students listened to presentations about LiDAR survey technology and were given an introduction into the field of engineering. In addition, they had the opportunity to tour the construction site for Bartlett & West's office expansion, led by Northwest Contracting.