Project Detail
Coordinating 15 aerial and terrestrial LiDAR projects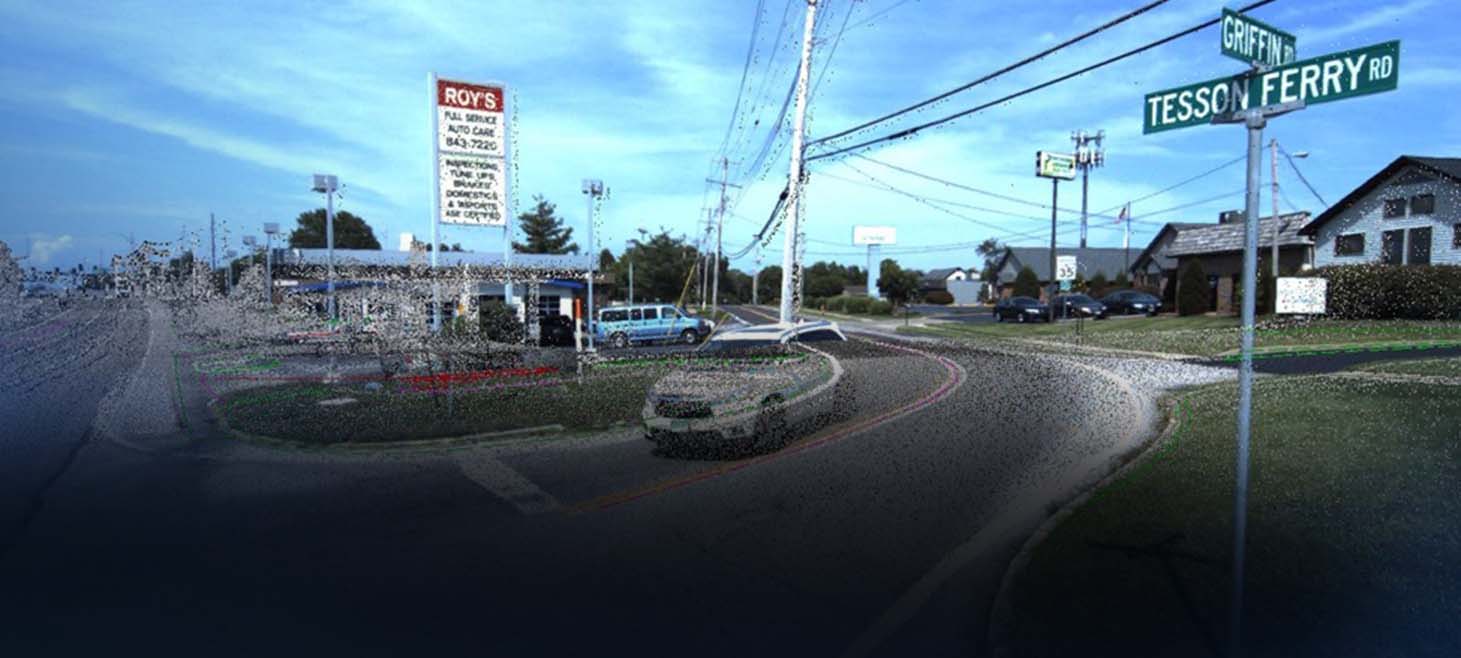 Challenge
The Missouri Department of Transportation (MoDOT) needed Light Detection and Ranging (LiDAR) scanning services for 15 individual projects across the state. Eight projects were to receive aerial orthophoto imaging, ground targeting, aerial photography, aerial LiDAR acquisition and control surveying. These rural projects were located mainly in MoDOT's Southwest District, covering a total of 56 miles and 4,000 acres. The remaining seven projects were in the St. Louis District and were collected with mobile LiDAR equipment for a total distance of 40 miles and nearly 1,000 acres. Both aerial and mobile LiDAR projects also required conventional methods to map obscure areas, utilities and drainage.
Solution
Bartlett & West coordinated each project with other subconsultant partners, provided the mobile LiDAR survey on the seven urban projects and completed processing on all of the aerial and mobile LiDAR data, ultimately developing the topographic and survey file deliverables.
Value
This marked the first year that terrestrial LiDAR was included in MoDOT's statewide program, after completing test projects in previous years with Bartlett & West to verify the data quality and accuracy. MoDOT's addition of mobile LiDAR in the 2018 program was purposeful in that the projects are urban and include high-density topography, such as existing curbs, signal bases, overhead wires, signs and sidewalks. With the federal government's requirement that sidewalks meet certain guidelines for disabled pedestrians, mobile LiDAR gave designers highly accurate coordinates on existing conditions.
The program also included conventional survey to all 15 projects, which was needed to complete the survey files. Adding mobile LiDAR and conventional survey—a combination of new and existing techniques—made the project turn-key, with no additional surveys needed.
The MoDOT statewide aerial and terrestrial LiDAR program lead by Bartlett & West was so successful it was ultimately recognized with an ACEC Missouri Grand Award.
Tell us about your project
We'd love to work with you. Tell us the services you are seeking and one of our team members will connect with you.