Project Detail
Water Tank Repairs and Recoating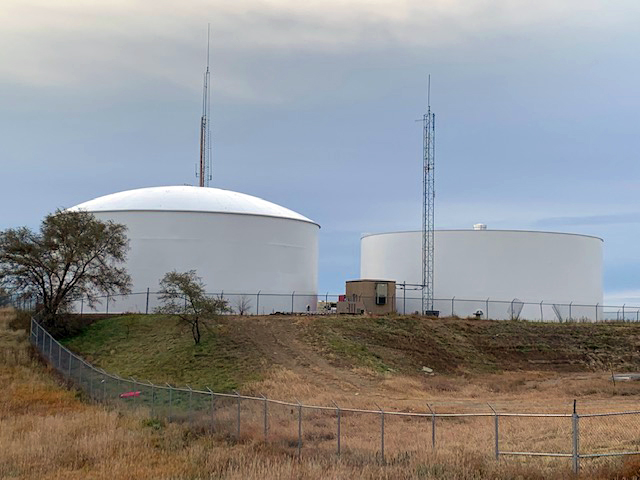 Challenge
Watford City had two existing one-million-gallon, welded steel ground reservoirs with coating systems near their end of useful life. The City and Bartlett & West used a site analysis to determine that full recoats were required for both tanks.
Solution
The tanks were sand blasted to bare metal, repairs were made to defective areas and then the tanks were recoated. In addition to the site analysis, Bartlett & West designed the coating and repairs, prepared plans and specifications for bid, and provided construction administration and on-site construction observation for the entirety of the repairs.
Value
Bartlett & West designed the coating and steel repairs to include adding a cathodic protection system to extend the life of the new coatings.
Tell us about your project
We'd love to work with you. Tell us the services you are seeking and one of our team members will connect with you.