Project Detail
Public information campaign asks residents to help with lead service line inventory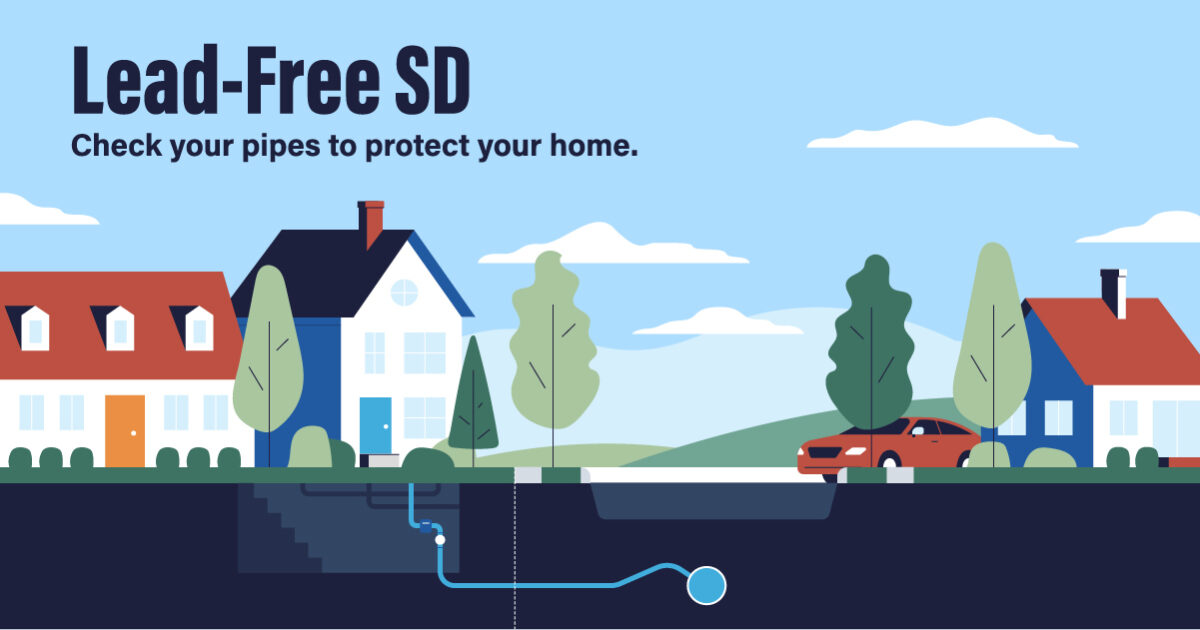 Challenge
Drinking water is free of lead when it leaves water treatment plants. However, water can absorb lead if it travels through lead pipes on its way to residents' faucets. As part of a health initiative under the EPA's Safe Drinking Water Act, water providers need to create an inventory of where lead lines still exist so customers are aware of any potential health risks should their service line contain lead.
Solution
The South Dakota Department of Agriculture and Natural Resources (DANR) selected a Bartlett & West-led team to develop a statewide awareness campaign, communication and education tool kit, customer survey and inventory tracking system for South Dakota water systems. Bartlett & West worked closely with a South Dakota-based communications firm, Lemonly, to develop a custom public awareness campaign, while Bartlett & West built the campaign website (SDWaterPipes.com) and led water system outreach efforts with the DANR. Black & Veatch, as another project partner, assisted with the online, public survey and inventory tracking. In addition, Brosz Engineering provided field work staffing and support for water systems as needed.
Value
The goal of the statewide campaign was to supply water systems with tools to inform their customers. Under the slogan "Lead-Free SD" and Clue-themed graphics and messaging, the team worked to make the communications feel local, friendly and informative—all while focusing on the key goal of having residents complete the online survey.
Tell us about your project
We'd love to work with you. Tell us the services you are seeking and one of our team members will connect with you.