Project Detail
More than $8 million secured for water system improvements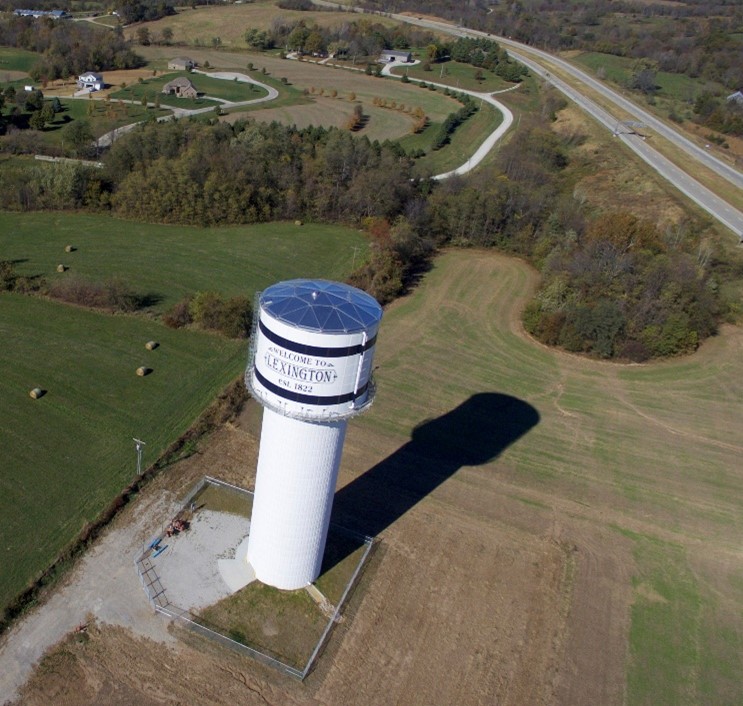 Challenge
In 2012, the City of Lexington purchased the privately-owned water system serving the community, but the existing system was not meeting regulations. It needed updating to meet the water quality expectation and support opportunities for growth.
Lexington realized the required improvements would increase the user rates to a point that would make them unaffordable. Therefore, they looked to grant funding for assistance.
Solution
The City engaged Bartlett & West's help in obtaining planning grants to evaluate the water system. Since providing the evaluation, Bartlett & West has worked with the city to obtain various funding sources for Phase 1 through Phase 5 of the Water System Improvements. This has resulted in the following projects being completed from 2014 to 2022: water main improvements, water meter replacements, adding a new 600,000-gallon elevated storage tank, upgrading pumps, filters and a generator at the existing water treatment facility, evaluating water source options, and constructing groundwater wells and a new treatment facility.
Value
To date, Bartlett & West assisted Lexington and the Pioneer Trails Regional Planning Commission in preparing reports and funding applications that have secured grants totaling $8.35 million -- $1.35 million in Community Development Block Grant funds, $1 million in U.S. Department of Agriculture grant funds and $6 million in U.S. Economic Development Association (EDA) grants for the water treatment facility replacement, which was the largest single EDA grant amount secured in 2019.
Tell us about your project
We'd love to work with you. Tell us the services you are seeking and one of our team members will connect with you.