Project Detail
Grants help fund Nortonville water and sewer improvements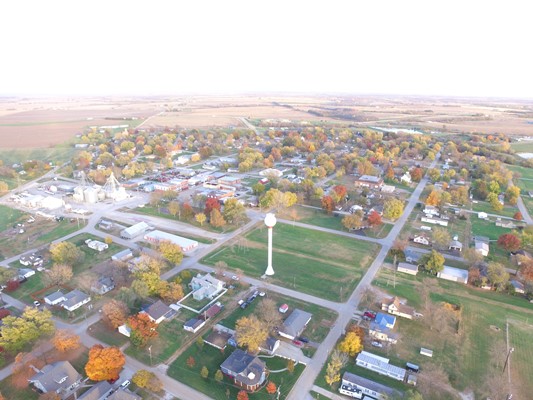 Challenge
Like many small towns, the City of Nortonville, Kansas was maintaining aging water and sewer systems, which were nearing the end of their useful lives. Replacing both systems was necessary, but also a significant financial burden.
Solution
The City turned to Bartlett & West for assistance in developing a comprehensive 20-year water and sewer utility plan. After preparing the engineering report, which details the project's needs and priorities, it was time for us to research funding opportunities and help prepare the grant applications. A $500,000 grant from the USDA's Rural Development grant provided 45 percent of the funding for the first phase and a $500,000 grant was obtained through the Kansas Department of Commerce and Housing for the second phase.
Phase one of the project was completed in 2011 and included the removal of the City's water tower and replaced it was a new 50,000-gallon water tower, established an emergency connection with a neighboring rural water district and replaced 75 percent of the City's water distribution system. During this phase we both designed and inspected the project. In 2022, the second phase was completed with the construction of two new wells and replaced the remaining 25 percent of the water distribution system.
Value
Providing a long term, reliable water supply and a reliable means of storing and distributing that water was the goal of this project, and one that would make the most long-term impact on the lives of the residents of Nortonville. In addition, it was a goal to minimize the impact of rate increases for Nortonville's population. By researching funding opportunities and assisting with the grant applications, Bartlett & West was able to make this vital project affordable for the community.
Tell us about your project
We'd love to work with you. Tell us the services you are seeking and one of our team members will connect with you.