Project Detail
Improved Operations and Maintenance Planning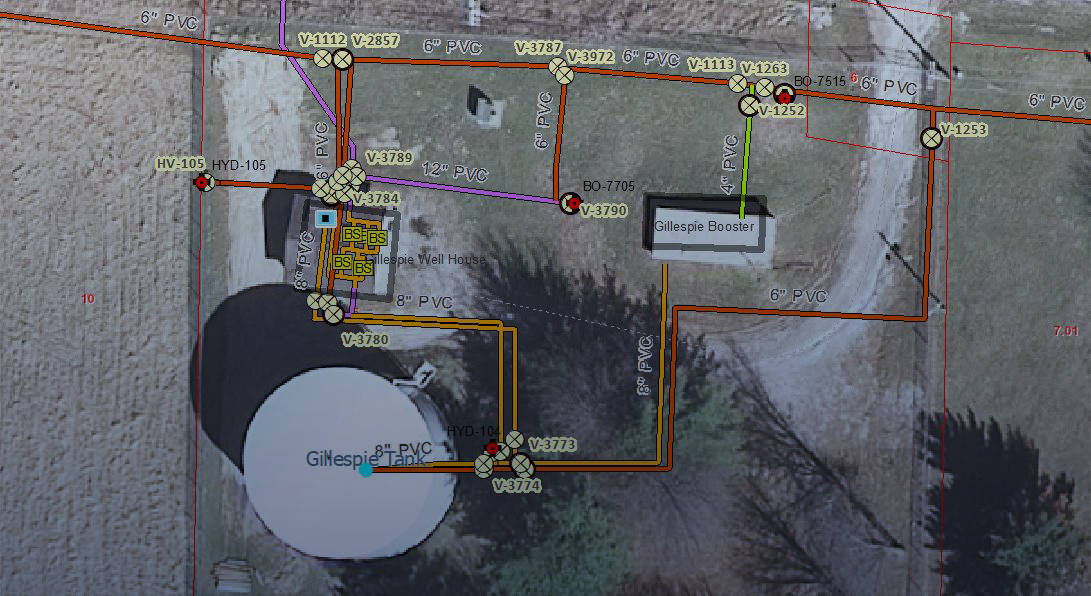 Challenge
Consolidated Water of Boone County wanted better data in order to serve its Missouri clients better. Its data management format was AutoCAD and Microsoft Access, which relied heavily on district staff spending significant time updating the records.
Solution
Bartlett & West created a custom-map viewer to allow staff to access as-built information in their system to supplement paper copies being used in the field. The project focused primarily on migrating spatial data from CAD to a GIS geometric network, and tabular data from Microsoft Access to GIS.
Value
By modernizing their data platform, Consolidated Water of Boone County was able to accelerate project schedules, implement a mobile software for field staff and an asset management system for all employees to access. By using their asset management system to assign "Probability of Failure", "Consequence of Failure" and "Business Risk Exposure" criteria to each asset, they could better predict future operations and maintenance planning efforts.
Tell us about your project
We'd love to work with you. Tell us the services you are seeking and one of our team members will connect with you.