Project Detail
University CAD to GIS Conversion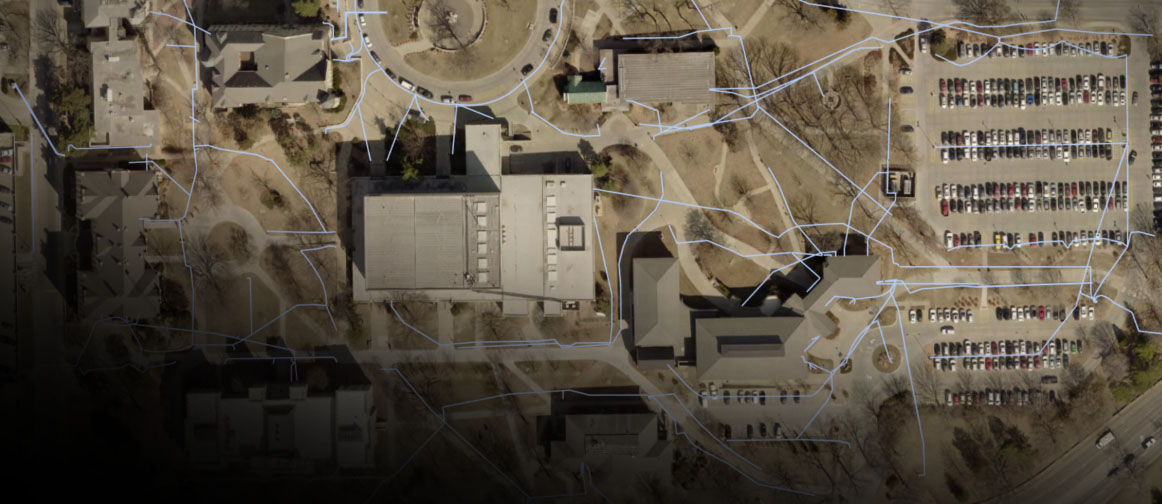 Challenge
Kansas State University manages a variety of assets and facilities. Everything from planters to building layouts were mapped in CAD. The university's Division of Facilities is challenged to keep those numerous records up-to-date, especially since the information couldn't easily be shared in the previous format.
Solution
Due to a longstanding, trusted relationship, the Division of Facilities approached Bartlett & West to help convert the university's existing data and workflows into an Esri ArcGIS platform. Bartlett & West offered the team guidance and help with licensing, data storage, installation, data format conversion and training.
Value
The university is now better positioned to conduct its annual building review. The Campus Planning Office can now provide a live map for the stakeholders to directly update occupancy and directory information, and eliminate the cumbersome exchange of printed building drawings with manual mark-ups.
Thanks to the transition to GIS, the facilities division can share up-to-date building and grounds information instantaneously with contractors and other university staff—especially through use of the platform's mobile applications. Campus Planning is already exploring additional options to share relevant GIS information, such as recycling bin locations which can encourage students and public to reduce littering on campus.
Tell us about your project
We'd love to work with you. Tell us the services you are seeking and one of our team members will connect with you.