Bartlett & West Named Among Top National Firms
TOPEKA, KAN. — Bartlett & West is proud to announce that the company has again been named one of the nation's Top 500 Design Firms by Engineering News-Record (ENR) for 2016.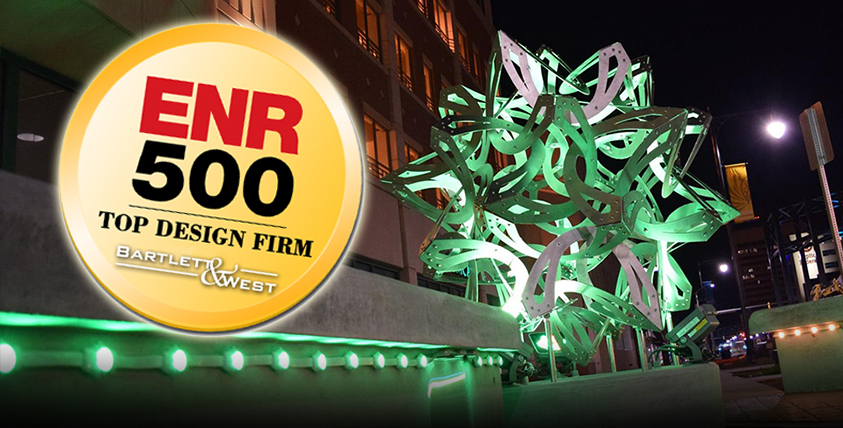 Each year ENR ranks U.S. engineering, architecture and contracting firms based on the previous year's revenue dollar volume, and historically Bartlett & West has been included in the closely-watched list. This year's ENR rankings recognize Bartlett & West as the 173rd largest firm in the country.
Keith Warta, Bartlett & West's CEO, said, "This ENR ranking can be attributed to the commitment of Bartlett & West's employee-owners and our valued relationships with our clients and the communities we serve. We're humbled to have the opportunity to be an active part of various communities; for example, this year we were able to support the addition of a pocket park' in downtown Topeka."
Bartlett & West, headquartered in Topeka since 1951, has 14 offices in 10 states. The firm provides engineering, technology solutions and other professional services to a wide range of clients. The firm employs more than 425 professionals and serves local and regional municipalities, water districts, rail companies, land developers, architects, private industry and other clients.