Project Detail
AID grant drives compacted concrete paving innovation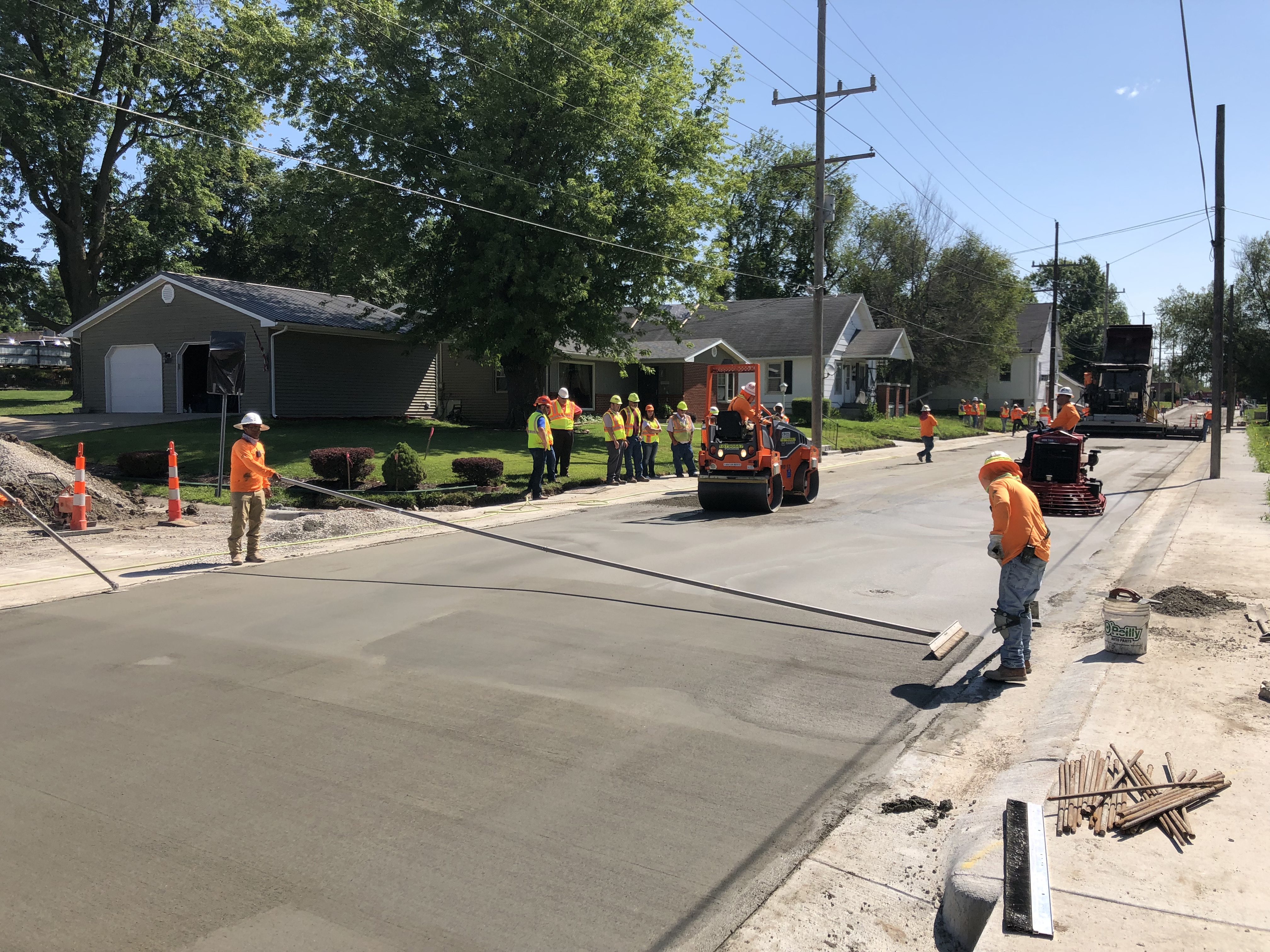 Challenge
The City of Mexico, Missouri, wanted to reconstruct five blocks of East Holt Street, a roadway that received only routine repairs since its original construction in the 1950s. Heavy truck traffic in and out of the adjacent Archer Daniels Midland plant subjected the pavement to heavy wear and tear, yet a total reconstruction was impossible unless the city received funding assistance.
Want to learn more about compacted concrete paving? Check out this webinar discussing benefits and tips on implementation.  
Solution
The Accelerated Innovation Deployment (AID) grant made it possible for the City of Mexico to receive about $800,000 to help with project costs. Innovative use of equipment or materials was the primary requirement for the grant, which was provided through the Federal Highway Administration and administered by Missouri Department of Transportation.
Bartlett & West helped the City successfully apply for the AID grant and develop an innovative approach for the roadway reconstruction project. Engineers designed the road to be reconstructed with compacted concrete pavement, a more dry and dense mix of conventional concrete materials stiffened by vibratory rollers that can be walked on immediately.
Value
Because of a successful AID grant application, the City of Mexico was able to replace a decades-old roadway that provides access to an industrial plant of great value to the town's economic health. The town also earned recognition through two project awards: Engineering Excellence Grand Award from the American Council of Engineering Companies' Missouri chapter, and the Excellence in Paving Award from the American Concrete and Paving Association's Missouri chapter.
Tell us about your project
We'd love to work with you. Tell us the services you are seeking and one of our team members will connect with you.