Project Detail
LiDAR Survey of Chief Standing Bear Memorial Bridge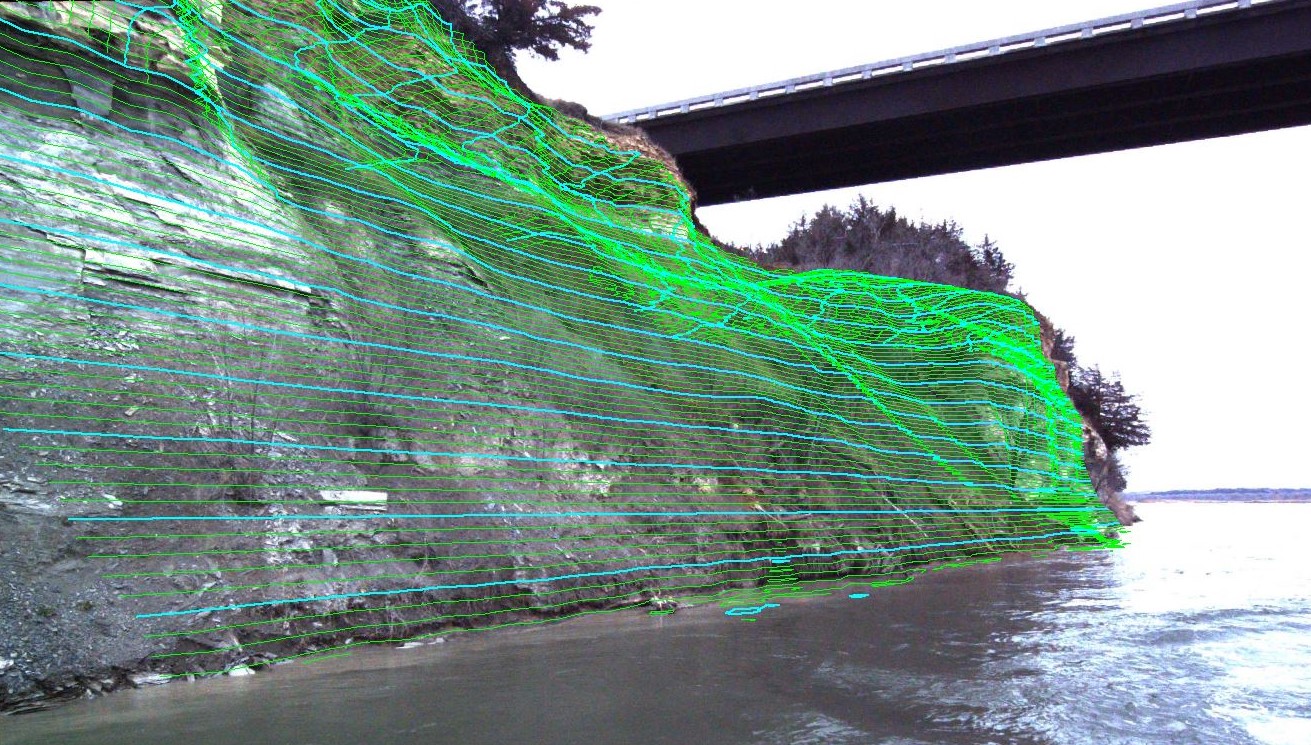 Challenge
To establish a base survey for reference against future movement and erosion of the north bank of the Chief Standing Bear Memorial Bridge, the South Dakota Department of Transportation requested a survey of an almost-vertical rock face, below the bridge abutment and adjacent to the Missouri River.
Solution
Our Riegl VMX 450 mobile Light Detection and Ranging (LiDAR) scanner was securely fastened atop a boat on the Missouri River. The choppy water created some challenges for the operation and the unit but the inertial measurement unit (IMU) on the scanner could maintain or correct for the conditions.
Value
Now that the base survey is established, the South Dakota Department of Transportation can identify any future movement in the abutment and take corrective action sooner, thus saving taxpayer dollars and enhancing motorists' safety.
Tell us about your project
We'd love to work with you. Tell us the services you are seeking and one of our team members will connect with you.