Project Detail
Hybrid bridge design leads to significant savings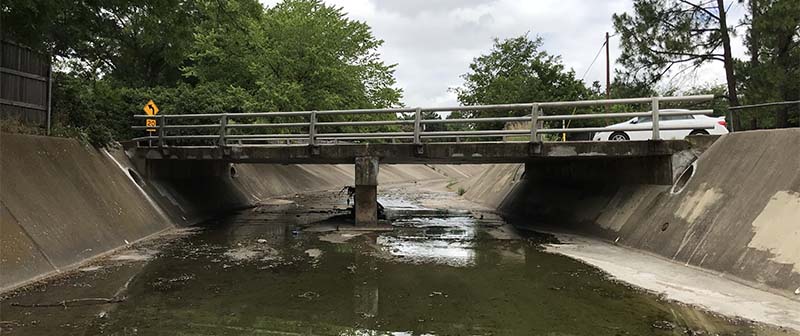 Challenge
While rehabilitating a 50-foot-long, two-lane bridge over Lorean Branch, the City of Hurst needed to balance replacing the superstructure, minimizing closure time and managing construction costs.
Solution
Bartlett & West investigated the bridge and determined the City did not have to make improvements to the entire structure, but only half. The contractor reassessed the construction timeline and decided he could forgo six weeks of barricade closure for traffic flow.
Value
By using a hybrid bridge design approach for this project, the City earned credits from the Texas Department of Transportation to put toward two replacement bridge design projects, thus saving significant money. Additionally, the traveling public was happy the roadway was closed for a much shorter amount of time than originally expected.
Tell us about your project
We'd love to work with you. Tell us the services you are seeking and one of our team members will connect with you.