Project Detail
City of Peculiar Public Works/Utilities Maintenance Facility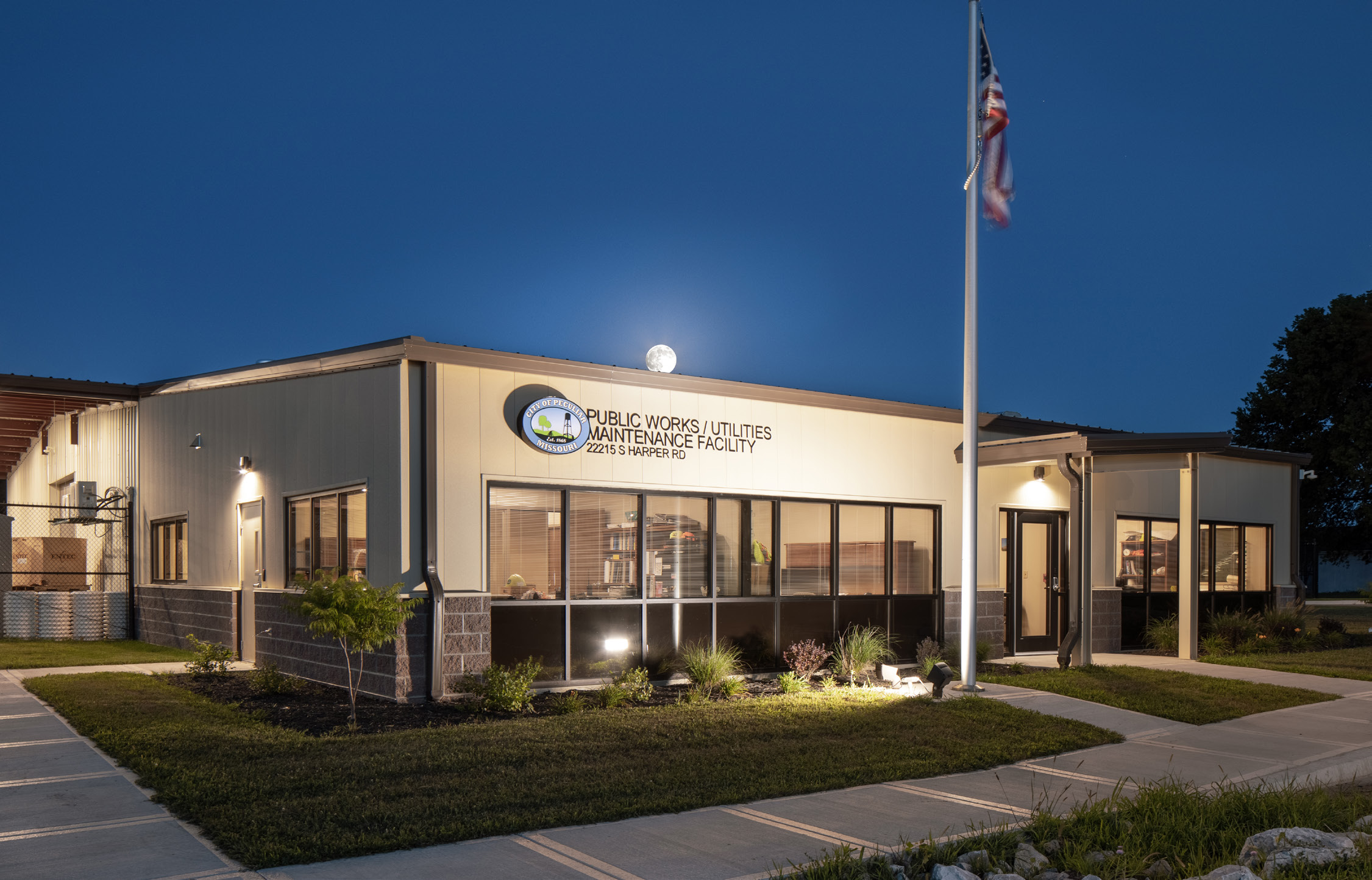 Challenge
The City of Peculiar needed a larger facility to properly accommodate staff and equipment while providing adequate protection to prolong the life of its new vehicle fleet.
Solution
Through value engineering and strategic negotiations, the City of Peculiar was able to construct an 8,400-square-foot facility with attached 4,800-square-foot covered parking on a 5-acre site.
Value
In the year following construction completion, the site plan and workflow design for the new facility allowed Public Works staff to complete more work orders despite being understaffed. Moreover, the project accomplished future needs that could arise with potential future population growth, such as stormwater drainage, roadway paving and future recreational use on the adjacent 9 acres.
Tell us about your project
We'd love to work with you. Tell us the services you are seeking and one of our team members will connect with you.