Project Detail
Mandan library expansion project addresses multiple community needs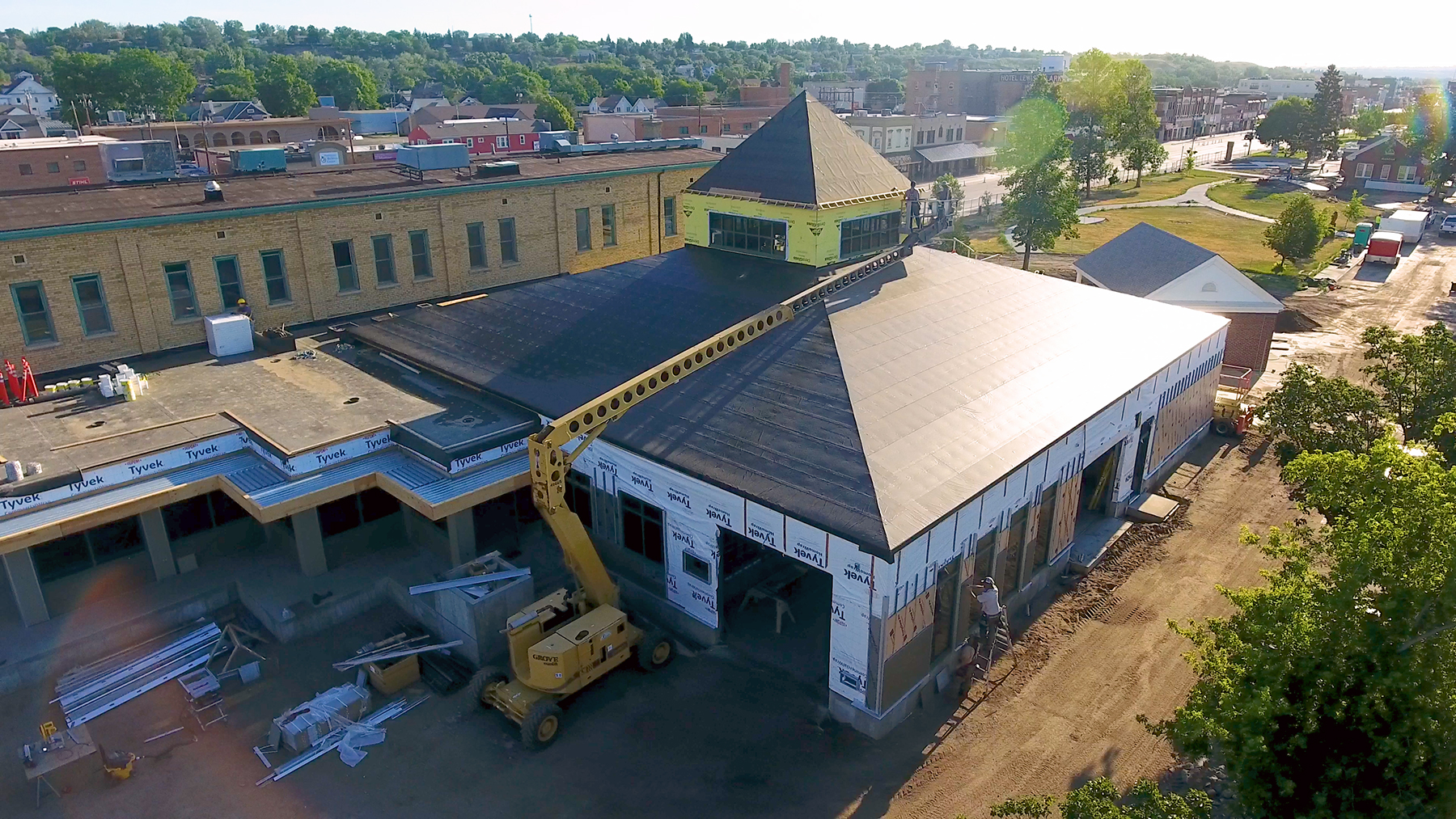 Challenge
The City of Mandan (City) secured a $3 million private donation to update the shared library and adjacent community park. Thanks to that donation combined with public funds, the Morton Mandan Public Library (MMPL) sought architectural services to assist them in updating their outdated and oddly configured building, while adding a garage for their bookmobile that was currently being stored miles away at a county shop.
Solution
Bartlett & West was selected to lead this library expansion/remodel and park improvement project. We developed a building expansion solution that addressed the bookmobile storage need while adding staff office space, a community meeting room and public restrooms that could be utilized for the library patrons but also secured and available for the community's many outdoor events in the adjacent park. In addition, the existing facility remodel called for HVAC updates, reconfiguration and enhancements to the collection, meeting, restroom and storage spaces, and replacement and upgrades to finishes, doors and windows.
Value
In addition to addressing the facility and park needs and uses, this project involved coordinating with numerous stakeholders. The team had to consider and address the desires of the MMPL staff and Board, City staff, City and Morton County officials, Mandan Progress Organization and various user groups who utilize the park for concerts, festivals and events.
Tell us about your project
We'd love to work with you. Tell us the services you are seeking and one of our team members will connect with you.