Project Detail
Proactive public information and engagement critical to Topeka street project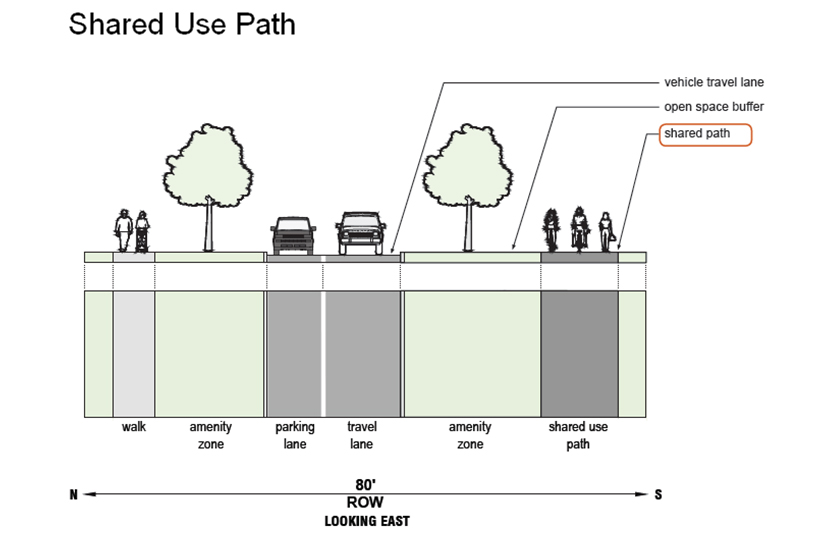 Total Cost
$12 million, estimated
Challenge
In 2017, the City of Topeka identified 12th Street (Kansas Avenue to Gage Boulevard) as a priority improvement project funded by the Shawnee County Sales Tax Program. This 2.5-mile stretch runs through the heart of downtown, connects neighborhoods and moves traffic across town. A year later, the City and Shawnee County adopted complete streets guidelines. This will be the first major project to be planned and designed following those guidelines. These safety improvements include 10-foot sidewalks, a shared-use path for cyclists and pedestrians, on-street bicycle lanes, improved street lighting and improved pedestrian crossings.
Solution
From the start, design has been a delicate balance of right-sizing the road for neighborhoods and developing the corridor to provide safe passage for motorists, pedestrians, bicyclists and transit users. For optimal inclusion, we conducted traffic modeling for the corridor to understand the best flow at each signalized and stop-controlled intersection. Our proposed concepts incorporated public feedback—at the public meeting, we asked attendees to vote on their preferred enhancements. When the vote was tied between shared-use paths and bicycle lanes, our design team accommodated both.
Value
Public information (PI) began in 2019 by identifying a stakeholder group, creating typical sections and developing concepts for public consideration. The stakeholder group, still in use, includes representatives from City and County departments, elected officials, Topeka Metro transit, business owners, clergy and residents.
Since then, Bartlett & West's PI team has conducted public meetings (in person and virtual), online surveys and talked with the community to obtain feedback for design incorporation. A website was developed incorporating ESRI's ArcGIS StoryMaps, a customized URL (www.12thStreetProject.org), animated video showing proposed changes, interactive mapping, historical residential interviews and a fillable form to receive project updates. In addition, the team held client meetings, drafted social media content, provided media outreach, developed talking points for construction crews, crafted PowerPoint presentations for meetings, provided translation services and planned a neighborhood celebration for the project's completion.
Tell us about your project
We'd love to work with you. Tell us the services you are seeking and one of our team members will connect with you.