Project Detail
Subaqueous Mark Twain Lake Crossing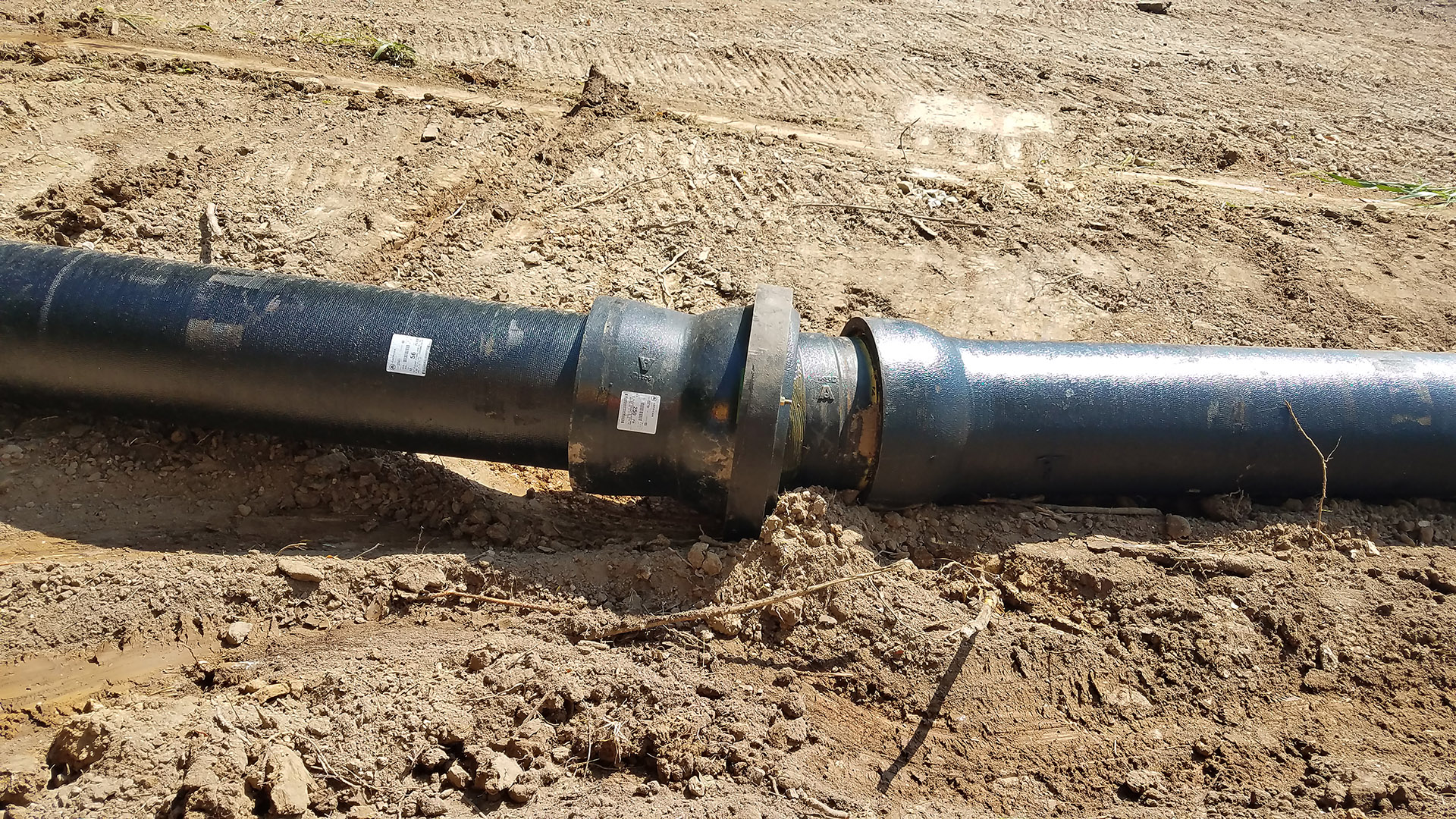 Challenge
Due to age of the existing lake crossing 6" main, a 12" subaqueous water main needed to be installed parallel to the existing main to provide a redundant crossing and eventual replacement. These types of projects don't occur often due to the limited applicable locations for subaqueous installations, high cost of subaqueous pipe materials and associated long-term life cycles of subaqueous installations' infrastructure.
Solution
The design of the subaqueous pipe installation required coordination with all the ductile iron subaqueous pipe manufacturers in the United States in order to draft specifications that would be detailed enough to ensure installation of the correct pipe class of ball and socket ductile iron pipe for the project, but open enough to allow for competitive bidding from all available U.S. manufacturers.
Bartlett & West collected, compiled and analyzed thirty-four years' worth of lake level data from 2018 to back when Mark Twain Lake levels were first collected. Analyzing this data allowed us to determine the appropriate elevation to transition the pipe from laying on the bottom of the lake to buried by 48" for frost protection to balance risk, project budget and constructability.
Value
Within a week after the installation of the new 12" subaqueous transmission main, Clarence Cannon Wholesale Water Commission reported a leak on the existing 6" subaqueous line. The new 12" transmission main is now the single source of water for 11,382 people within those water districts. This project was also awarded a 2020 Grand Award for Engineering Excellence by ACEC Missouri.
Tell us about your project
We'd love to work with you. Tell us the services you are seeking and one of our team members will connect with you.