Bartlett & West Named to Prairie Business "Best Places to Work" List
Bismarck, N.D. – Bartlett & West is excited to announce its inclusion on the 50 Best Places to Work list compiled by Prairie Business magazine.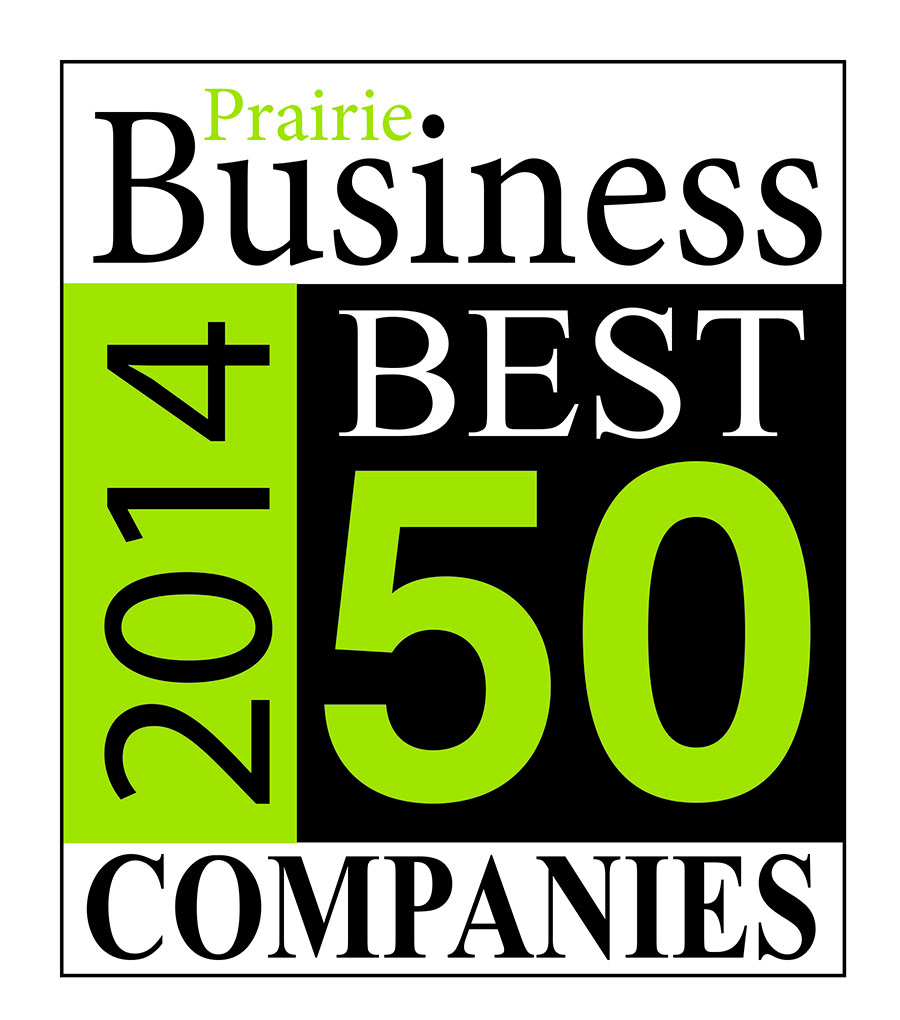 Companies were nominated through an anonymous employee satisfaction survey and rated in areas such as work environment, employee benefits and employee happiness. Although this is the first time Prairie Business has published a list like this, more than one hundred companies were nominated and employees completed almost 2,000 nomination surveys.
The list was broken into two categories, 25 top large companies with more than 100 employees and 25 top small companies with less than 100. With more than 425 total employees companywide and more than 100 employees in Bismarck, N.D., Bartlett & West is recognized in the top large company category.
"Bartlett & West has always believed that being an employee-owned company, offering a wide variety of benefits and focusing on making a difference in our communities helps to set us apart as a firm of choice. Our inclusion on Prairie Business magazine's 50 Best Places to Work list has confirmed this belief," said Jame Todd, Bartlett & West Bismarck location manager.
He added, "The neat thing about this recognition is that it isn't based on the amount of profit or revenue earned, but instead is based on positive feedback from our employee owners. I believe this fact makes our inclusion on this list much more meaningful."
Prairie Business editor Kris Bevill said in an article about the list, "In an area with extremely low unemployment and rapid economic growth, we're happy to share their stories and highlight the companies who make employee happiness and well-being a priority."
Prairie Business is the only business-to-business magazine focusing exclusively on North Dakota, South Dakota and western Minnesota. It distributes more than 21,000 print and digital copies each month. The full September issue highlighting the 50 Best Places to Work list is available to view at link here.