Project Detail
USACE Permit for Miller Road and Bridges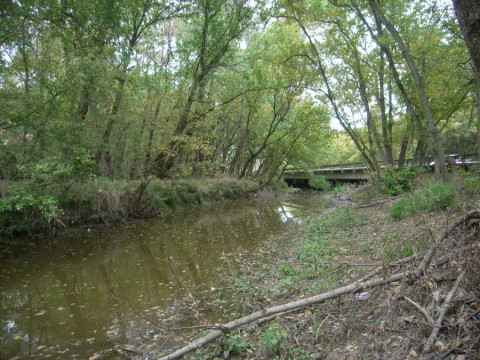 Challenge
This approximately 0.5-mile project involved widening Miller Road from a two-lane to a four-lane roadway crossing Rowlett Creek and a tributary, to accommodate rapid growth in the area. The location has designated natural areas, streams and forested wetlands.
Solution
The suggested solution was to build one four-lane bridge to span the creek and tributary, rather than two bridges.
Value
Although an Individual Permit was required, early coordination with the design team minimized impacts to the extent possible and kept mitigation costs to a minimum. The Woodland Basin Nature Area parking was enhanced because of the project, with a concrete trail connecting the parking to the unpaved trails, fishing area and canoe launch area.
Tell us about your project
We'd love to work with you. Tell us the services you are seeking and one of our team members will connect with you.